03mar2:00 pmEvent OverSEO ApocalypseThe ever-changing landscape of SEO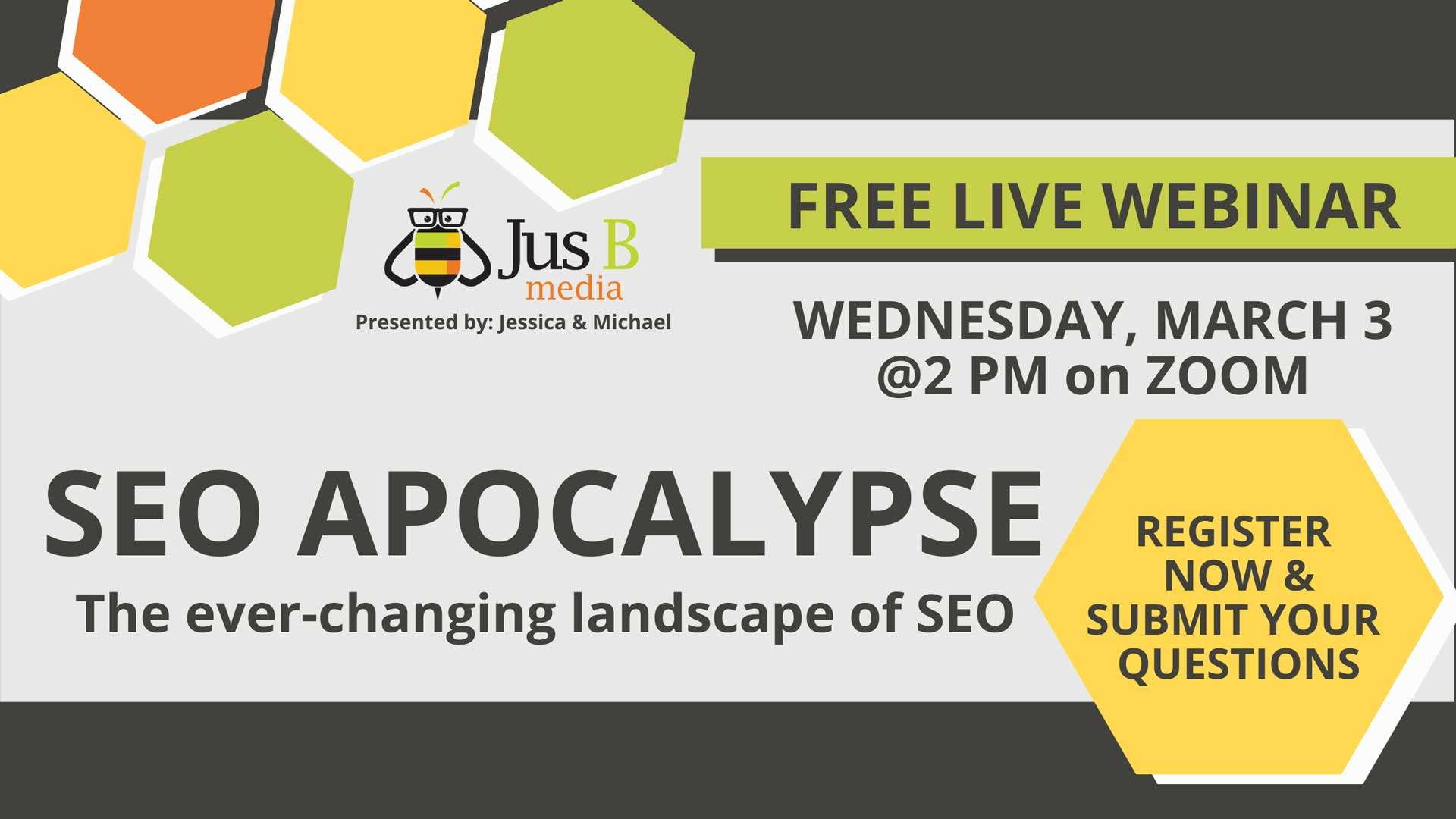 Event Details
SEO Apocalypse
The ever-changing landscape of SEO
The third and final webinar of our free SEO Series is going to be a doozy. Now that you have a general understanding of Onsite, Offsite, and Citations in the SEO world – we're going to talk to you about how it's all going to change and what you can do NOW to get prepared.
SEO algorithms will always change, much like social media but knowing ahead of time how it's going to change and what you can do about it can help set you up for success. And, having a trusted team standing behind you every step of the way can only help you in your SEO journey.
RSVP on our website to reserve your spot. We only allow 15 people to enter our free webinars to allow for active engagement and to answer any and all questions on the spot.
more
RSVP Now
RSVPing is closed at this time.
Can not make it to this event?Change my RSVP